Verbal Judo Institute
Karate Team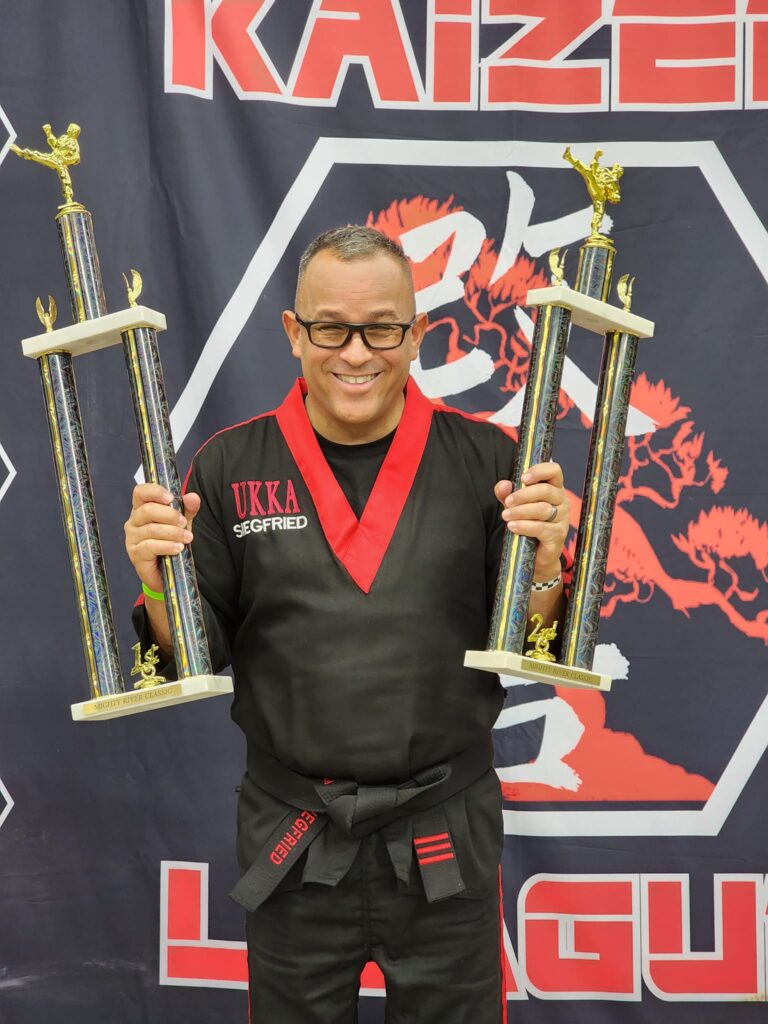 Our current team lineup from left to right:
Allilah Dykes, Alannah Winland, Mike 'Ziggy' Siegfried, Saydie Green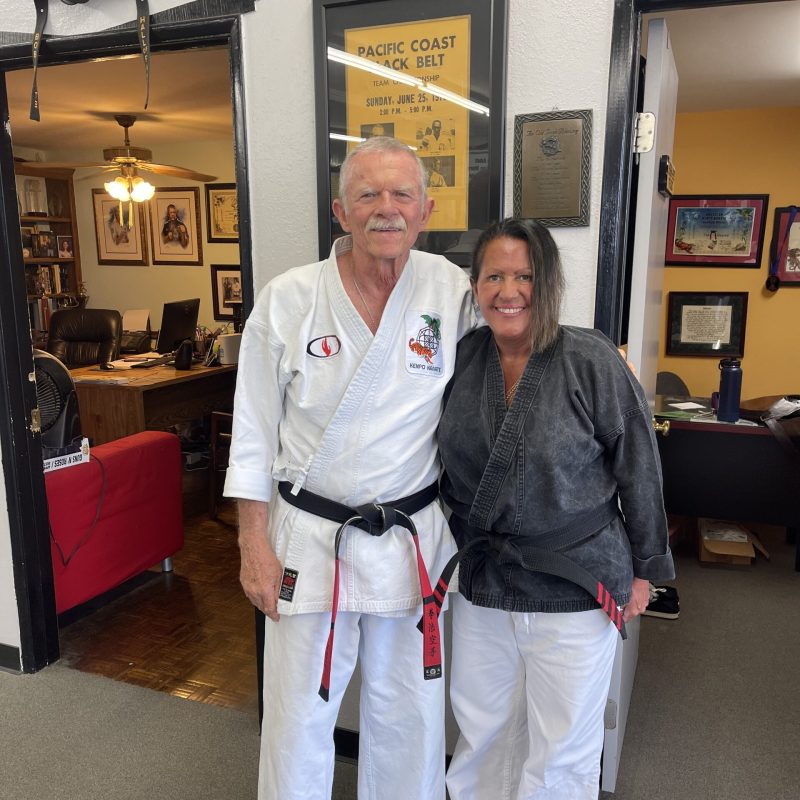 Our Founder Dr. George J Thompson was an avid martial artist who held Black Belts in Judo and Tae Kwon Do. He decided to name his de-escalation system "Verbal Judo", because he noticed the best verbal de-escalation techniques often mirrored the martial arts techniques he practiced in the gym and dojo. He designed Verbal Judo around concepts like don't meet force with force, redirect instead and that dignity and respect are the cornerstones of better communications and relationships.
As a company, we have a deep respect for the many benefits martial arts bring to individuals who pursue them. These benefits include self-control, discipline, confidence, physical fitness, integrity, loyalty, and honor. Pam Thompson our President and Chief Executive Officer (CEO) is a fifth-degree black belt Master in American Kenpo Karate. Mike 'Ziggy' Siegfried our Chief Operating Officer (COO) is a third-degree black belt in Chihomdo Karate, a first-degree black belt in Uyba Karate and a first-degree black belt in Mung Shi. Verbal Judo Associate Curtis Smith is a Krav Maga instructor.
We are deeply connected to the martial arts community. Because of that connection, we sponsor the Verbal Judo Institute karate team. Since its inception in 2022, the team has won or placed in every tournament they have entered. Team member Mike Siegfried is the current 50 years old or older Long Beach Internationals Traditional Weapons Grand Champion. Team member Alannah Winland won every division she entered in the 2022 Long Beach Internationals. We are proud of our team and the many hours they have put into perfecting their art and themselves. The goal of martial arts is not to become a better fighter. It is to become a better person. Empathy, dignity, respect, perseverance and teamwork help us get there.